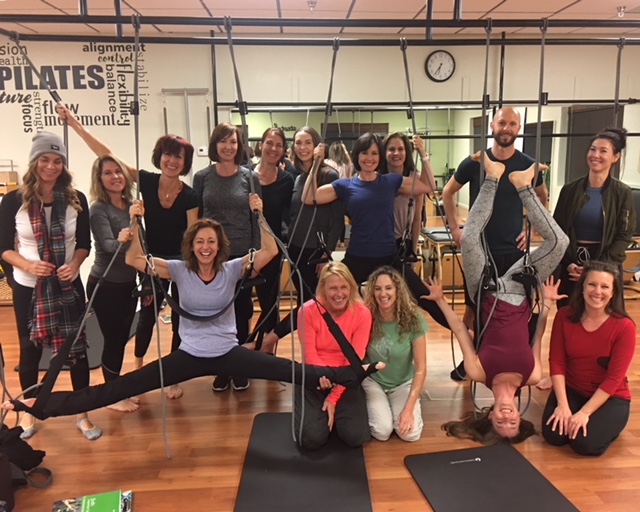 Deborah Watts
They love up to their name. … personalized and compassionate treatment by everyone from the first encounter. I've been there twice and already I would recommend to anyone. Beautiful studio, great instruction, beautiful energy of all of the staff, superb customer service! I even received a handwritten thank you card after my first visit! Go try them out!
Deborah Watts
October 21, 2019
Tatiana Temple
I visited for Pilates training at this studio, they are absolutely amazing. Dedicated to the practice, and definitely know what they are doing. If you are unsure about fitness because of physical limitations, try out Pilates with a well-trained instructor – your life will dramatically improve!
Tatiana Temple
May 27, 2019
Gwen Schatz
I have been taking private lessons at Personal Pilates for 7 years. The quality of the instructors is excellent! I am very pleased with their attention to detail relating to my form. I feel great and pilates has certainly helped my posture, strength and golf game. The instructors make me feel like part of their family and have a strong investment in my physical success!!
Gwen Schatz
November 11, 2019
Ginny N.
I have been taking private lessons at Personalized Pilates with Cindy for the past year and a half! I LOVE it! Cindy is an amazing instructor! She is so…
Ginny N.
November 5, 2019
Robyn B.
Great service and the instructors are great. Very focused on the client. Also, fairly priced.
Robyn B.
November 5, 2019
Michelle Bucci
I have been training at Personalized Pilates for almost 15 years! The Apprentice Private program is what keeps me coming back year after year. Each Instructor exhibits broad-based knowledge of multiple pieces of equipment; reformer, chair, spine corrector, ladder barrel, etc., making every session individualized, fresh and challenging.
Michelle Bucci
October 28, 2019